Nonprofit Immigration Services
LSP DISCLAIMER OF ENDORSMENT: Any reference obtained from this newsletter to a specific organization, product, process, or service does not constitute or imply an endorsement by LSP of the organization, product, process, or service, or its producer or provider. The views and opinions expressed in any referenced document, organization, or website, do not state or reflect those of the LSP.
DISCLAIMER: LSP-SC does not endorse or promote programs, events, business, and editorials nor does it conduct background or citizenship status of those
seeking or applying for employment or for job listings posted.

Vital Immigrant Defense Advocacy & Services (VIDAS)
576 B Street, Suite 1C Santa Rosa, CA 95401
707-523-1740
•Low cost
•Family based visa petitions, VAWA, DACA, adjustment of status, naturalization, work permit and legal resident card renewals, consular processing, FOIA, TPS, Removal defense
Website: http://vidaslegal.org/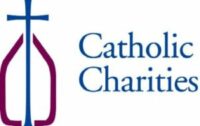 Catholic Charities of Santa Rosa
987 Airway Ct.
Santa Rosa, CA 95402
(707)-578-6000
•Low cost immigration services
•Naturalization, U Visas, DACA, green card renewal, and family based petitions
Immigration legal services in permanent residency. Family visa petitions; family reunification and citizenship; VAWA self-petitions and U visas for victims of crimes and domestic violence; consultation. Refugee resettlement. Advice to community agencies regarding immigration. Civic engagement activities. Citizenship workshops and classes. Serves residents outside Sonoma by initial phone appointment and follow-up in Santa Rosa. Please call Catholic Charities Board of Immigration Appeals (BIA) Accredited Immigration Representatives at 707-578-6000 for application assistance or for more information.
Website: https://www.srcharities.org/

California Human Development specializes in legal pathways to immigration and citizenship. CHP helps with the following:
Dream Act / Deferred Action for Childhood Arrivals (DACA)
Citizenship applications (N-400)
Renewal of Green Cards (I-90)
Petition to immigrate or legalize family members (I-130)
U Visas (for crime victims who assist investigations) and hardship waivers
Adjustment of status (I-485)
Waiver for unlawful presence (I-601A)
Website: https://californiahumandevelopment.org/immigration-citizenship/
Phone: 707-523-1155
If you need nonprofit immigration services, we're here to help. You can explore recommended resources here and contact us below for further information.